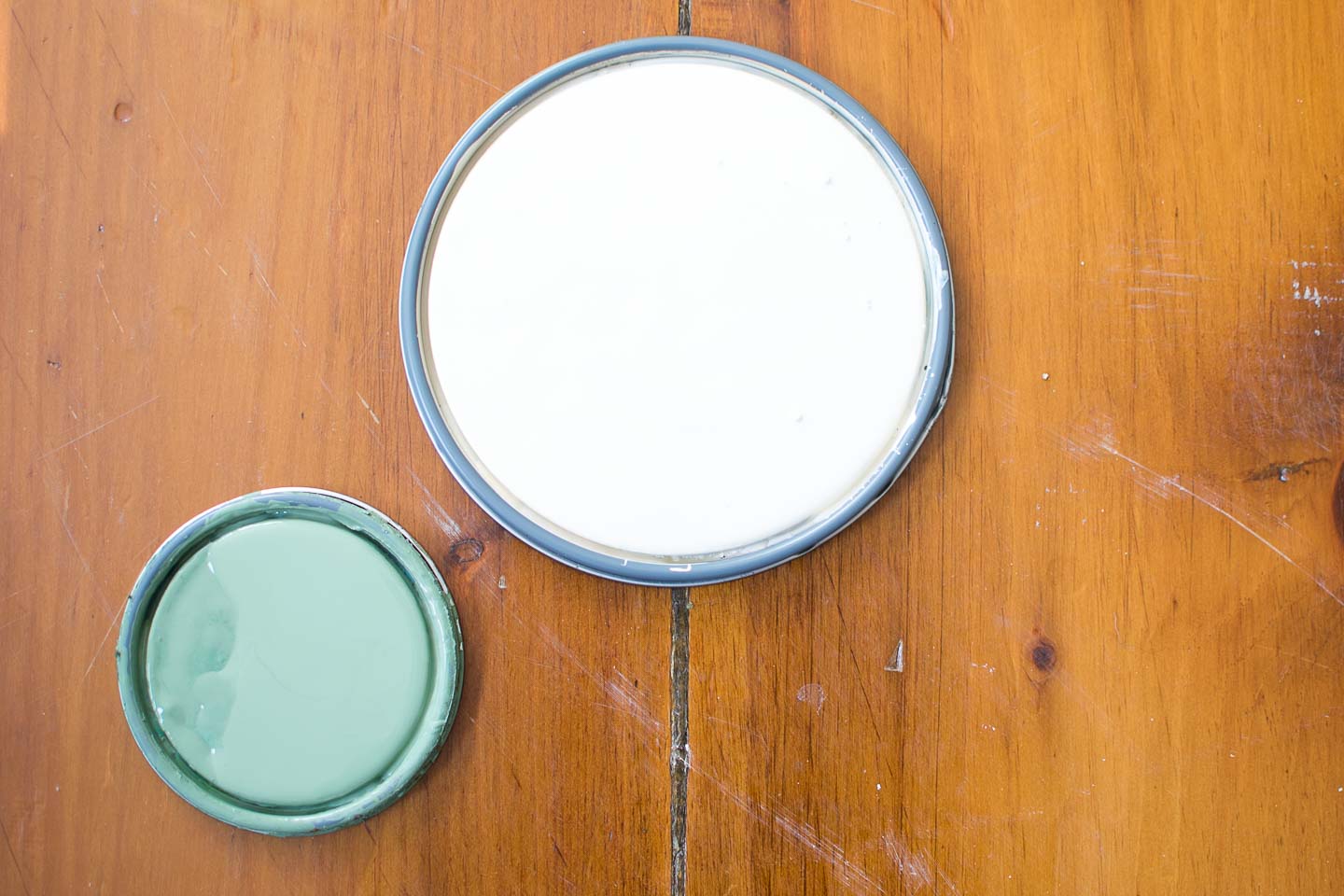 Getting one step ahead and falling behind has been the name of the game this week working on this nursery. If you are just catching up with us you can see our previous weeks here:
We are currently knee-deep in painting; or more accurately, I have been while Mitch has been working a crazy amount of hours. I've been removing wallpaper, prepping walls, and painting when our daughter takes a nap, while she sleeps at night , and when my mother can watch her. It has been one of those times where I keep repeating: "this will be worth it in the end".
So we started with a crazy bright yellow wallpaper, and figured it would be difficult to remove.... and boy did it end up being difficult. It is some type of waterproof and wipeable wallpaper which needed to be scored, then steamed , and painstakingly removed; then the walls cleaned... TWICE!
Then Mitch came in late one or two nights last week and skim coated a lot of the walls, and sanded, sanded until he was a snowman.
Now we started painting all of the walls and trim this amazing neutral from Colorhouse paint. We decided to do the wall and trim all one color to keep the room from getting too busy but still add some depth & moodiness to the little boys nursery.
Currently we don't even have a full first coat on, but it's been shaping by up nicely. I will have to admit, all this night painting made for a terrifying experience when paint was first applied.
I couldn't get over having just finally gotten this super busy yellow wallpaper removed for a nice bright white, and then covering it up again. It looked so dark! But in what tiny bit of daylight we have gotten over the last few days I think it will be beautiful . Mitch loves the color so that calmed me down as well.
These are the crappy iPhone pics I snapped while working and freaking out over the color... sending to Mitch to review and subsequently calm me down a bit.
Haverly and I also went on a hunt for a few more accessories needed as the deadline was quickly approaching! I found some really wonderful items so far from some amazing makers, and filled in with some target finds. I will link everything in our Nursery Reveal post!
We did this all before I threw my neck out and Mitch tweaked his back this week! On top of that Mitch worked like two doubles and "ordered" himself in for another shift (he is in charge of scheduling for the department).
Today was a day of rest trying to get this neck healed so we can finish the challenge with all the other guest participants- Strong!!
For our followers, while the ORC is a six-week challenge, due to the recent natural disasters  throughout the country, the organizers added another week for participants. 
Time for everyone to check out the progress on all the other rooms here, you have any favorites you are dying to see the reveals for yet?