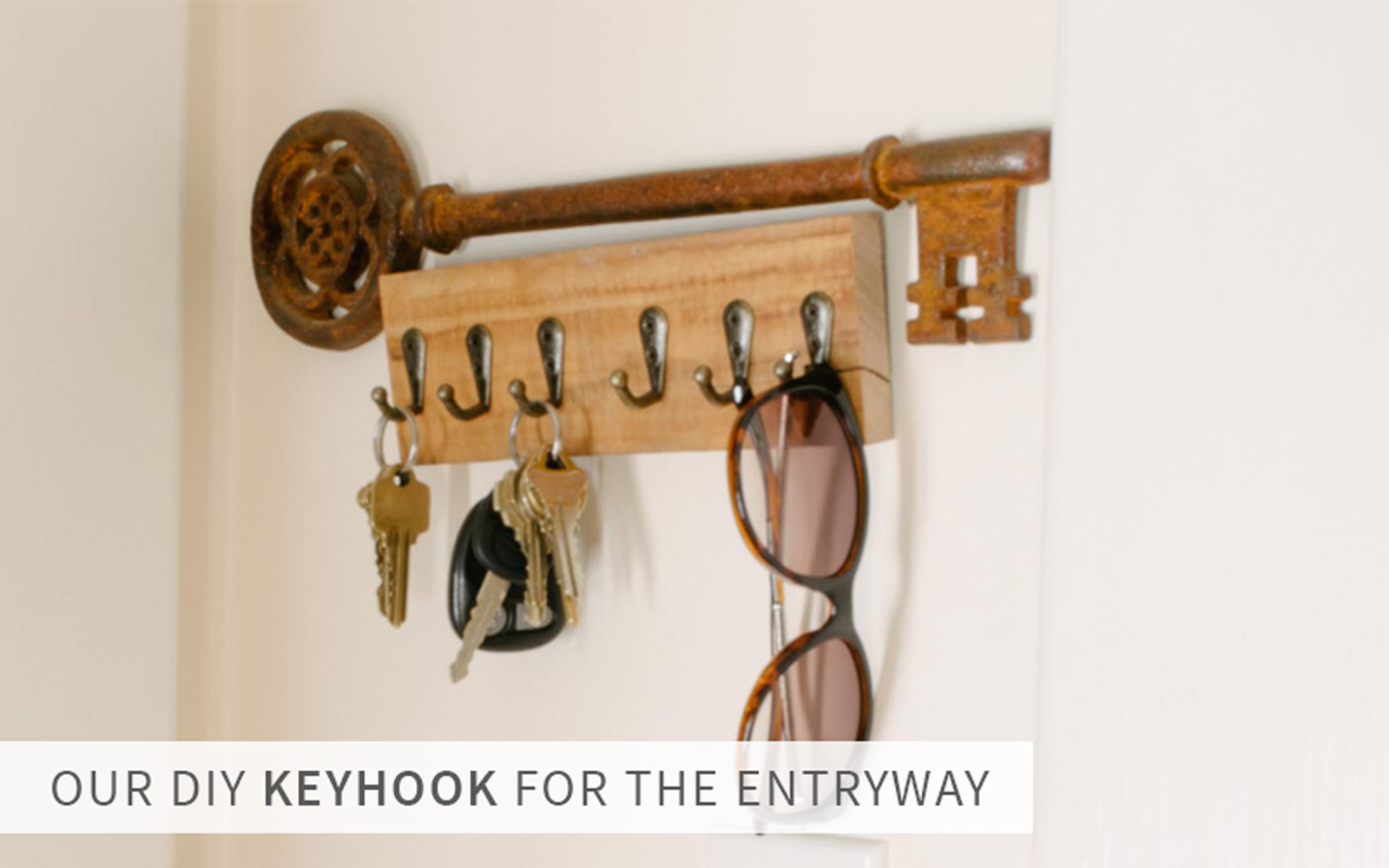 Its nice when you start to get all the little things finished. You know the little things that make life so much easier, like knowing where your keys should be at. (Of course knowing where they should be at and having them there are two different totally different beasts).
So we went ahead and made a keyhook to hopefully find our keys in time to get out the door.
A cast iron vintage find
The cast iron key was another great find from the Brimfield Fair, I have been holding on to it for some time waiting for my dream entryway to be complete. Well, the entryway is still far from being complete (I cropped out the closets that still need doors), but getting some smaller more manageable things done just feels good.
Gorgilla glue came to the rescue and helped me mount the key, while the wood came from our scrap pile of pallet boards. We picked a piece with some red hues to play off of the rust already building up on the key.

Reality Check
Perfection was not key here (too corny?). While the metal on the keyhooks doesn't match it made more sense to keep them unpainted. All I could envision was the paint chipping from the keys so what would be the point? For us, this beauty is done and now can be used (when Mitch remembers), and we can move on to maybe completing some of those larger projects, hopefully. I mean who needs closet doors, right?